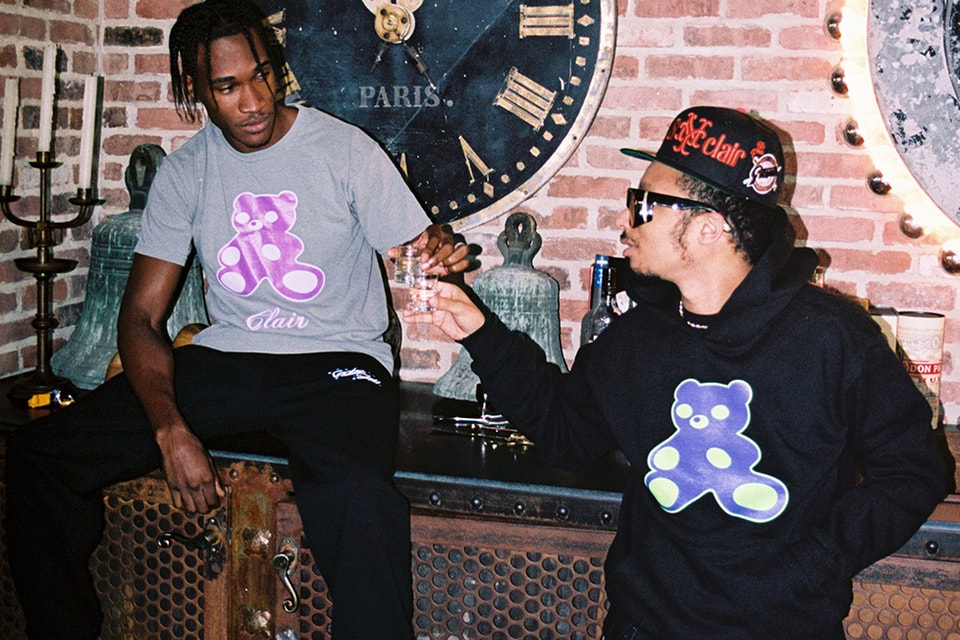 During the height of the Covid-19 pandemic, former hedge fund trader and founder of New York based style brand VIANEL, Andrew Brooks created "Sinclair Global" to kick NYC fashion into the post-pandemic world. After selling out the first few releases, Sinclair launched the brand's most-hyped collections yet with "Clair Bear" and "Gala" on December 8th 2020.
Andrew Brooks and Sinclair wanted these new unisex collections to show the world that while NYC was down, it was never out. New York City remains as vibrant and alive as ever with the energy of the creative minds that made the city the height of North American fashion. "Bear" and "Gala" feature bold graphic designs on hoodies, tees, and sweatpants. "Bear" brings 5 distinct colorways that vary across the tees, hoodies, and sweats; while "Gala" drops with two which do not vary across products. Expanding on the collection and launching alongside the clothing line, Sinclair also brought accompanying accessories such as a teddy bear, ashtray and lighter, and a reusable mask. All of the accessories launched in a single colorway.
To hype the new collections Andrew Brooks partnered with some of New York's most vibrant influencers to showcase the diverse culture that makes up Sinclair's audience and Andrew's home city. Offering a sneak-peak at the collection, the "Penthouse" and "Ode To the Blog Era" look books showcased Andrew's creative mind and the creative, fashion-minded culture of New York City. You can shop these collections, along with all of the other previously released looks, at Sinclair Global's official website.
Original source to learn more: https://hypebeast.com/2020/12/sinclair-global-clair-bear-gala-collection-release-info